'Westworld' Season 2: release date, casting news and fan theories
Dragons and monsters may have reigned supreme in Game of Thrones and Stranger Things in 2016 – but sci-fi/Western hybrid Westworld proved to be one of the most innovative shows of the year despite being based on a 43-year-old film. It wrapped up with some (hardly unexpected) mindfucker-y that left many viewers both confused, entranced and desperate for more. Luckily, Season 1 was just the start, and production on Season 2 is under way by HBO. Here's all the key information you need to know about the new episodes.
When is Westworld Season 2 out?
Currently the plan is 2018. Soon after the first season finished, HBO announced that it will be renewing the show for 10 new episodes. HBO's programming president Casey Bloys told Entertainment Weekly confirmed that timeline "My suspicion is sometime in 2018 because of how big the world is and what goes into shooting it. So I don't have a date exactly — they're going to have to map it out and write the scripts — but my guess is sometime in '18."
Considering that the first season was in production for over a year, mid-2018 looks most likely.
Is there a trailer for Westworld Season 2?
Not yet. As production is just getting underway, no filming has taken place.
How many episodes will there be?
As confirmed by Bloys, there will be 10 episodes, just like the first season.
HBO
Will the entire cast be back for Season 2?
No casting news has been confirmed by the producers, though several of the actors have given clues about whether they'll be back.
Ed Harris, who played the older iteration of The Man In Black in the first season, confirmed that he'll be back involved if the character returns – which looks likely. Speaking to BBC Radio 4, Harris said "I was just talking to Jonah Nolan last night, who's a creator of this thing [Westworld] with his wife Lisa Joy, and yeah, they're doing another season. They're going to do 10 more episodes, and I will be involved."
He stopped short of any more details, though it's likely that his character will play another large role.
His younger iteration, whose identity was kept secret throughout the show and was played by Jimmi Simpson, is unlikely to return. Speaking to Cinema Blend, Simpson said that his involvement at the moment is "unclear". If they have more for William, I would assume it would be a whole new kind of story. Because I feel like this story, the love affair, we know everything, we know what happens, we don't have to labor that point. But if they have a reason–I mean, it was the greatest set I've ever worked on."
"But we're all speculating what Season 2 will be, and I think it'll be something that will blow our minds, to the degree that Season 1 did" he said. "But I wouldn't be surprised if William showed up Season 3 or something."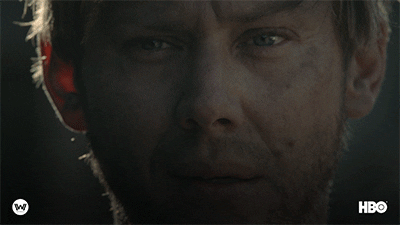 Its unclear who else will return as characters in the new series just yet. Rachel Evan Woods (Dolores) and Thandie Newton (1) look set to both return in the new series but Anthony Hopkins, who played the park's creator, Robert Ford, and was shot in the season's finale, has been cryptic about whether he will return.
Speaking to the Hollywood Reporter, producer Jonathan Nolan didn't rule out Hopkin s return, saying "I think with this show, you want to assume nothing" in regards to his return, and speaking to The Mirror in December, Hopkins backed that up. "Nobody knows anything," Hopkins said. "I don't know anything. I cannot give any answers as I don't know."
Louis Herthum, who plays Peter Abernathy (Delores' father), revealed that his character will return for the new episodes and that he will become a main cast member for the show. Talulah Riley, who played the the welcoming host Angela will also be promoted.
What's going to happen in Season 2?
Currently, Nolan and co-producer Lisa Joy have kept tight lipped about what's going to happen in the new episodes. However they have confirmed that the new episodes will not directly commence after last season's finale. "We are definitely not picking up right where we left off" Nolan says.
One thing that people are excited about seeing is the introduction of other worlds.
In the finale, a brief scene confirmed that other parks like Westworld exist. In the 1973 film and the book it was based on, three parks –  Western World, Roman World and Medieval World – are featured. Speaking at Comic Con in New York at the end of last year, Nolan said that Roman World and Medieval World are not a part of their plans.
In an interview with the Hollywood Reporter, Nolan and Joy suggested that new worlds, in particular the Samurai World that was teased, will start to feature in the show. "We will ultimately encounter other worlds. Just when and where remains to be seen" Nolan said. Joy confirmed that Samurai World is in the works by saying, "it's wonderful to work with actors we haven't worked with before. This allows us a lot of access to Asian actors and the Asian community".
Plot details are thin while the writers are working on the show, but the theme of "chaos" as alluded to by Ford in the closing moments of the finale looks like to be a dominant theme.
With the host's revolution on the way, it could be Dolores who is the spearhead of what is to come. In the finale, we learn that Dolores is actually Wyatt – the outlaw host in Ford's narrative – and "that ruthlessness seen will carry over into the new episodes", Nolan says. "The question will be when the dust settles and the pendulum stops swinging, who will Dolores be?"
Are any of the fan theories correct?
In a recent press conference, Nolan confirmed that Reddit had correctly guessed one of the twists coming in Episode 3. 
"Reddit has already figured out the third episode twist," Nolan said. "So, we're changing that right now" he revealed

"It's annoying sometimes when people guess the twists and then blog about it, but the engagement is gratifying, on one level, because if someone guesses your twist, it means you've done an adequate job [of structuring the series]."
He didn't go on to say which of the fan theories was guessed correctly, however.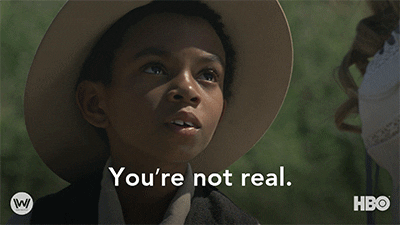 The post 'Westworld' Season 2: release date, casting news and fan theories appeared first on NME.
Powered by WPeMatico